Welcome to Atelier Rojue!!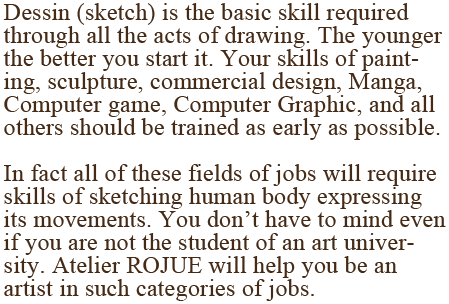 It is not easy to train yourself to life drawings because life tomif (art model) is not easily found. Atelier ROJUE prepares various type of life models for dessin and croquis in an economical budget.
Kazumasa Watanabe book
"Nude Croquis Japanese life drawing from Kyoto"
※Click the image to jump to the Amazon books site。
Kazz Watanabe is an famous croquis artist in Japan as well as an experienced instructor of life model dessin having his classes in universities and colleges. This book was published last year in Japan, and has been translated here.
Published: 2021/1/21

Language: English
---
From Principal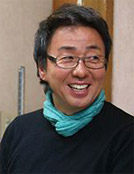 Thank you for visiting our Website.
Atelier ROJUE focus on drawing human body in nude to foster your skills of drawing. This approach will make you be aware how beautiful the act of drawing is.

Art schools are generally recognized following with strict teachers and tough training that are not of fun. Atelier ROJUE aims to preclude such kind of factors in the lessons.
We also aim to exercise practical skills of drawing human.
Nowadays it is generally required for art students if they like to work in offices for game software, Computer Graphic, Character designing, Manga comics, fashion designers and any kind of jobs that need to give a nice visual approaches.

In fact however, art students are not given well of good opportunities to draw human bodies under reality of art education system in Japan. We realized solving this problem.
Your visit to us for a trial lesson is welcomed.